Naturavillas rest on 2,5 acres of land in which we have created with love and care an ideal place for our guests to feel cozy and enjoy a high standard of luxury while on vacation.
Each villa is equipped with:
On the first floor of every villa you will find two spacious, fully furnished bedrooms for a comfortable and relaxing stay. Each room is minimally decorated in warm colors, a closet, air conditioning and a balcony with a magnificent view to ensure that visitors have a pleasant stay.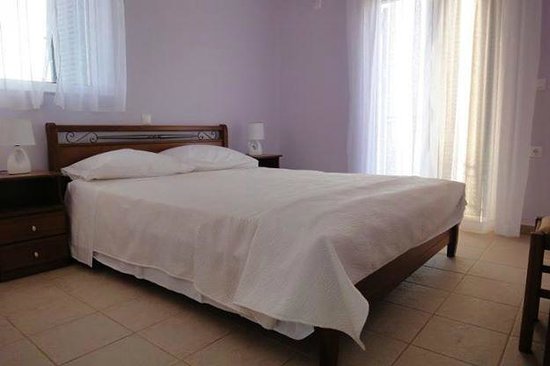 Each villa contains two bathrooms: one with a shower and one with a bathtab.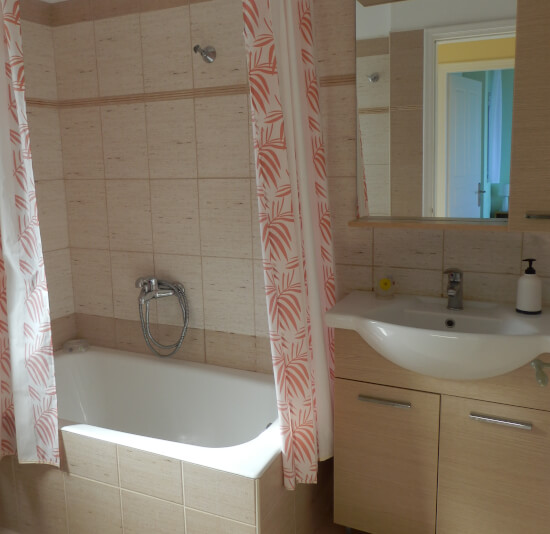 Built amphitheatric at the entrance of the village, between the two major provincial roads, Lefkas-Exanthia and Lefkas-Drymona, Naturavillas have an amazing view over the Ionian Sea. With a deep respect for the environment, we have carefully landscaped the surrounding area and garden in a manner that maintains for our visitors a close contact with nature. All you have to do is to let your eyes wander over the beautiful views of the Ionian Sea offered from both the balconies and the garden.